Plate heat exchanger for District Heating and HVAC
GESMEX plate heat exchangers are working in district heating systems as heaters or heating by condensing steam to transfer the district heating to the house connection stations. The design of geothermal plants has a large impact on the level of conversion from geothermal energy into a technically usable form. The increased efficiency of GESMEX heat exchangers using residual heat into condensate systems, greatly improved the heat recovered and hence the overall amount of heat provided into the system.
The following examples show the experience of GESMEX in these areas:
---
District heating grid supply
District heating supply is the acquisition of heat generated in heating plants, or thermal power stations, in the district heating network. Alternative heat sources are from: waste incinerators, geothermal or waste heat coming from industrial facilities. If the supplied energy is not fed as a vapor directly into the district heating system, it is done via an indirect heat exchanger, which are designed for the performance of the whole district heating network. This allows the steam to be returned to the boiler or process plant without contamination.
XPS - Plate & Shell heat exchangers are used as steam heaters or recover heat from hot water.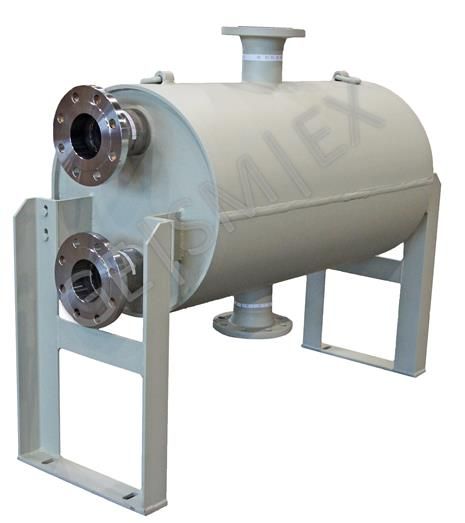 Unit for district heating supply
Type:

Plate & Shell, XPS 100

Variant:

fully welded

Features:

media: water / water, small footprint with big performance

Installation site:

France
---
Geothermal energy
Geothermal energy is the use of natural geothermal energy from near-surface layers or deep boreholes. When geothermal energy does not get utilised directly, such as direct power generation in steam turbines, heat exchangers are used as an intermediate heater to produce hot water for use in district heating facilities or fulfill process plant heating requirements. Is the temperature level of geothermal sources not high enough, it can be raised by heat pumps.
XPS - Plate & Shell heat exchangers are used to extract geothermal energy in two ways: when the heat source is either steam or hot water. Especially with temperatures below 100 °C, there is the possibility of ustilize the close temperature approach to recover more energy. Suitable heat exchanger plates can be selected to resist any corrosion caused by aggressive components in the geothermal media.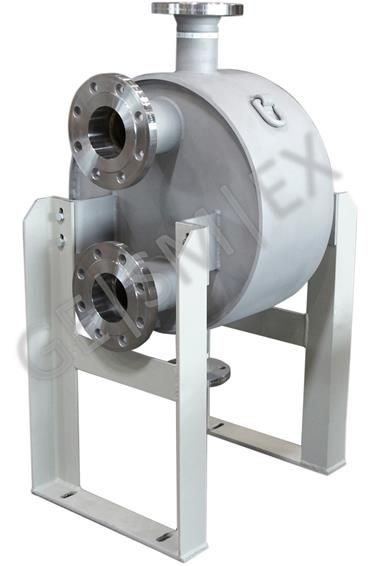 Type:

Plate & Shell, XPS 100

Variant:

fully welded

Features:

media: water / water, short length and large plate diameter for a close temperature approach

Installation site:

Scotland
---
District heating transfer
District heating distribution is the extraction of heat from the district heating system forthe end user. Heat exhcnagers are used to remove heat from the hot water loop and delivered to the individual customer, such as to heat a building.
XPS - Plate & Shell heat exchangers are used for high capcity district heating transferto customers. To simplify installation work, prefabricated modules are assembled with switchgear and control devices by GESMEX partners. When steam is utilzed, a condensate collector and condensate pump are intregrated in the module.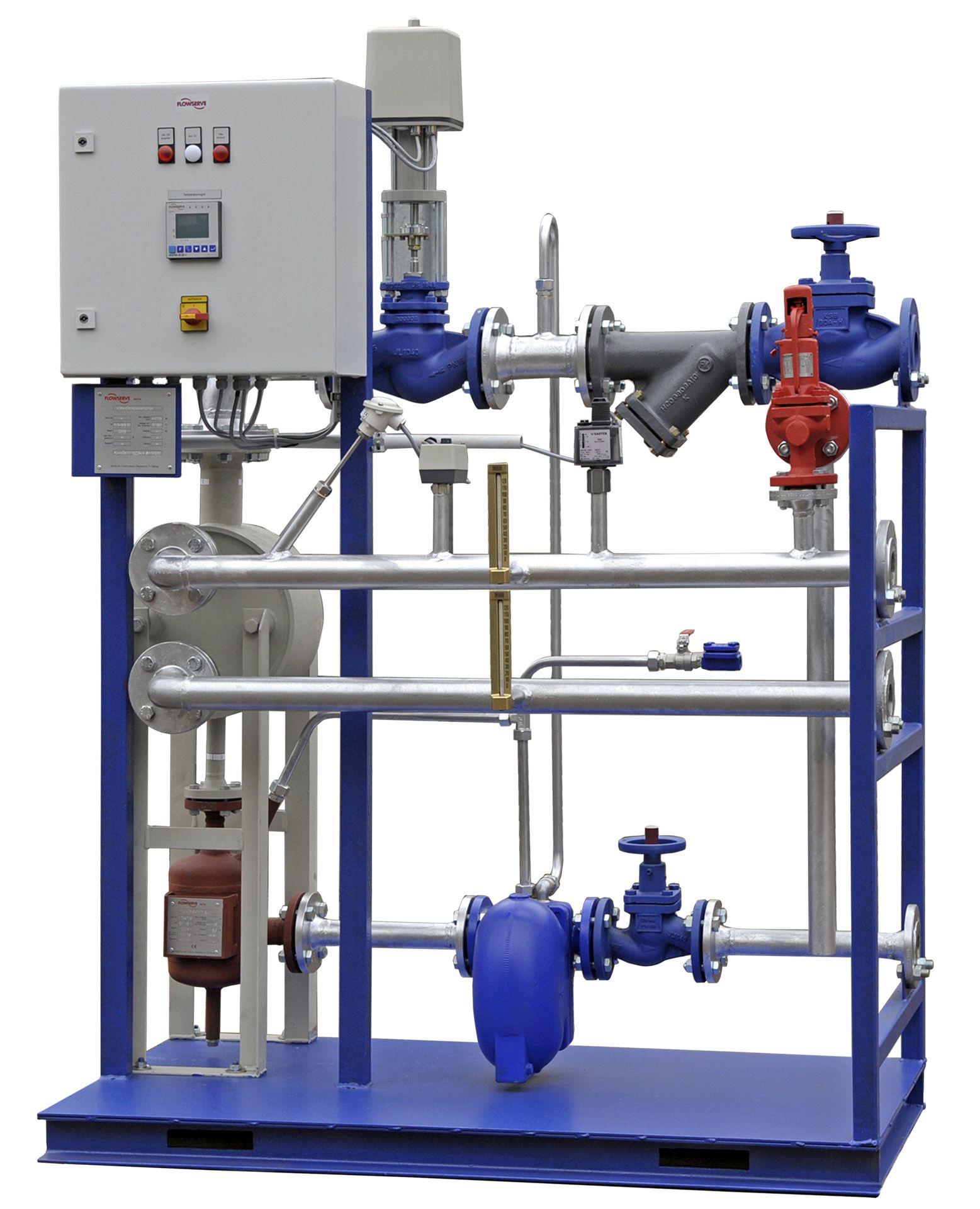 Example:
Heat transfer station
Type:

Integrated: Plate & Shell, XPS 50

Variant:

ready assembled and wired

Features:

steam heated, steam side control

Installation site:

Germany
---
Utilisation of residual heat in condensate systems
Steam-heated systems tend to be used in larger buildings with technical equipment, such as hospitals. Heat exchangers are used when residual heat from high, or medium pressure condensate is used to transfer this to lower temperature consumers.
XPS - Plate & Shell heat exchangers are highly effective steam condensers. If the heat is transferred to a water circuit, a simple welded design is used.
The Kettle Type is very well suited when low-pressure steam is generated. The larger shell interior gives the steam sufficient space to develop, and the larger volume enables disentranment of the vapour in addition to acting as a buffer for variations in engery demand.
Example:
Low pressure steam generator
Type:

Plate & Shell, XPS 100

Variant:

Kettle Type, openable

Features:

Condensation of flash steam ans sub cooling of high-pressure condensate

Installation site:

Germany
---
Heat exchangers in utility systems and for heat recovery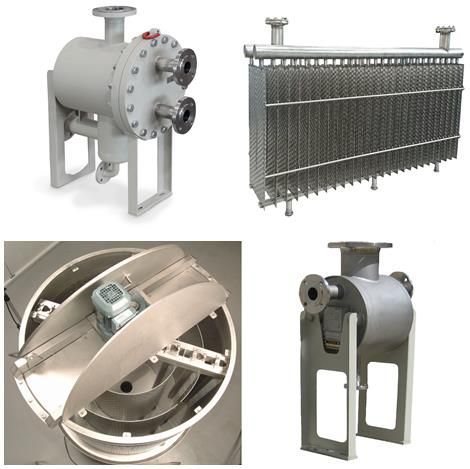 In addition to process-specific tasks, GESMEX plate heat exchangers are also used in numerous auxiliary and utility systems, such as: heating of cleaning solutions, cooling lubricant oil, drying copmressed air, jacket cooling, ...
GESMEX plate heat exchangers are used for heat recovery from exhausst vapors or flash steam, in sewage systems, for heat recovery or power generation from waste gases ...